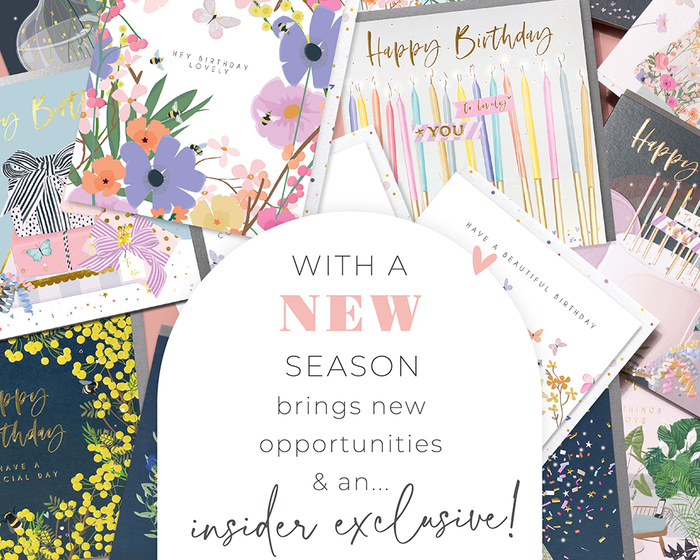 We're feeling extra thankful this year because of you, our Independent Retailers. You are at the heart of our business, as an account holder you are part of the Belly Button family.
We are excited to share with you our new and exclusive trade prices, across our beautiful luxury Elle and Meadow greeting cards!

Our signature Elle collection for Everyday 2024, filled with new designs for the year ahead has a brand-new
retail price of £3.99 with a trade price of £1.66.
Our beautiful Meadow collection also has a brand-new
retail price of £3.50 with a trade of price £1.46.
Why not unlock this great opportunity now! …with complimentary free delivery on all UK orders before Christmas, on Elle and Meadow.
A huge thank you from all of us
Rachel & The Belly Button Team
X